ACCOMMODATION
For the reservation, please fill in the interactive accommodation booking form available in your user pages. If you have any difficulty with that form, please send an e-mail to org@g4thering.cz and you will be immediately advised how to proceed.
Since hotels require substantial deposits before the Meeting, participants are kindly requested to settle the accommodation payment in advance and in complete. Upon receipt of the accommodation booking form, the Confis Conference Ltd. will send you a confirmation e-mail with instructions on how to make the payment. Payment should then be transferred within the due date indicated on the invoice.
Please make your reservation as soon as possible and before 1st May 2017 to ensure booking of your accommodation as requested.
Accommodation cancellation and refunds
90% before 13 April 2017
75 % within 13–27 April 2017
50 % within 28 April – 12 May 2017
25 % within 13 – 25 May 2017
no refund after 25 May 2017
Evropska 370/15, 160 41 Praha 6-Dejvice
Price
single room, incl. breakfast: 115 EUR
double room, incl. breakfast: 125 EUR
International Hotel Prague ****
Koulova 15, Prague 6, 160 00
International Hotel Prague (meeting venue) is a four stars hotel which offers comfortable accommodation in the wider centre of Prague.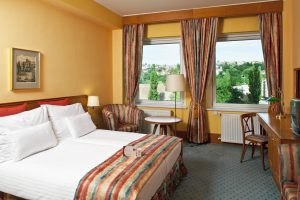 Standard guest rooms in the Hotel International Prague have been designed for your maximum comfort and perfectly furnished with all the necessary amenities including air conditioning and Internet access. You will be pleasantly surprised by their spaciousness and brightness. Top materials and warm colours will create a comfortable environment for your relaxation. Broad single beds or double beds with quality mattresses will make your sleep sound and sweet.
Amenities and services of all Standard guest rooms:
• Bathroom with a shower or bathtub
• Tea and coffee making facilities
• Iron
• Safe deposit box
• High speed internet
• TV / SAT with a wide range of international TV channels
• Manually controlled air-conditioning
• Minibar
• Room service
• Drycleaning and laundry services
Price
per room – single or double use, incl. breakfast: 85 EUR
Masarykova Hotel ***
We also offer accommodation in Masaryk's student residences and Masaryk's Visitors hotel of the Technical University, a 4 minute walk from the conference venue.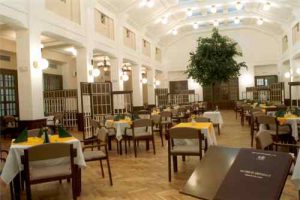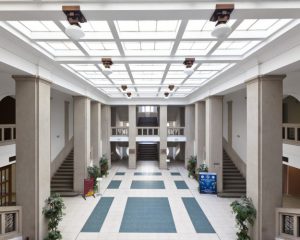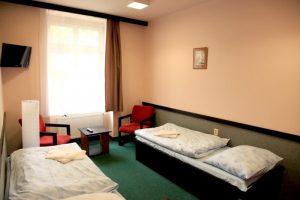 Price
per single room incl. breakfast: 50 EUR
per double room incl. breakfast: 65 EUR
Accommodation can be booked via your user pages